Meet Bill, Approved Driving Instructor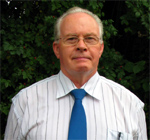 This is Bill O'Malley, the owner of Rowland School of Motoring.
Qualifying as an Driving Standards Agency (DSA) Approved Driving Instructor in 1992, Bill became an instructor for the business in the same year and subsequently took it over upon the retirement of the founder in 2005. Since then Bill has been the exclusive instructor and guided every pupil to driving success, guarenteeing quality of instruction.
The importance of selecting the right driving instructor cannot be overstated, as poor quality tuition means wasted money and longer learning times.
For the period 2013/14, official Driving Standards Agency statistics show the National overall pass rate for the practical driving test is only 46.9%. Bill takes huge pride in achieving, and improving, a pass rate that is well above this national average, meaning his pupils are not only more likely to pass but save money by qualifying faster.
| | |
| --- | --- |
| 2008 First Time Pass Rate† | 64% |
| 2009 First Time Pass Rate† | 68% |
| 2010 First Time Pass Rate† | 67% |
| 2011 First Time Pass Rate† | 69% |
| 2012 First Time Pass Rate† | 71% |
| 2013 First Time Pass Rate† | 67% |
| 2014 First Time Pass Rate† | 68% |
| 2015 First Time Pass Rate† | 70% |
†Self-audit from internal records.


Bill is a member of the South Manchester Association of Driving Instructors and The ADI Federation, bodies dedicated to the persuit of excellence in driving instruction and professional development.
Contact us on 07973 634473, or use our contact form.